For industrial manufacturers, remote condition monitoring continues to be a leading driver for connecting products, machines, and sites. In fact, according to the latest Ovum IoT Enterprise Insight Survey, condition monitoring is the number one application manufacturers are deploying or planning to deploy.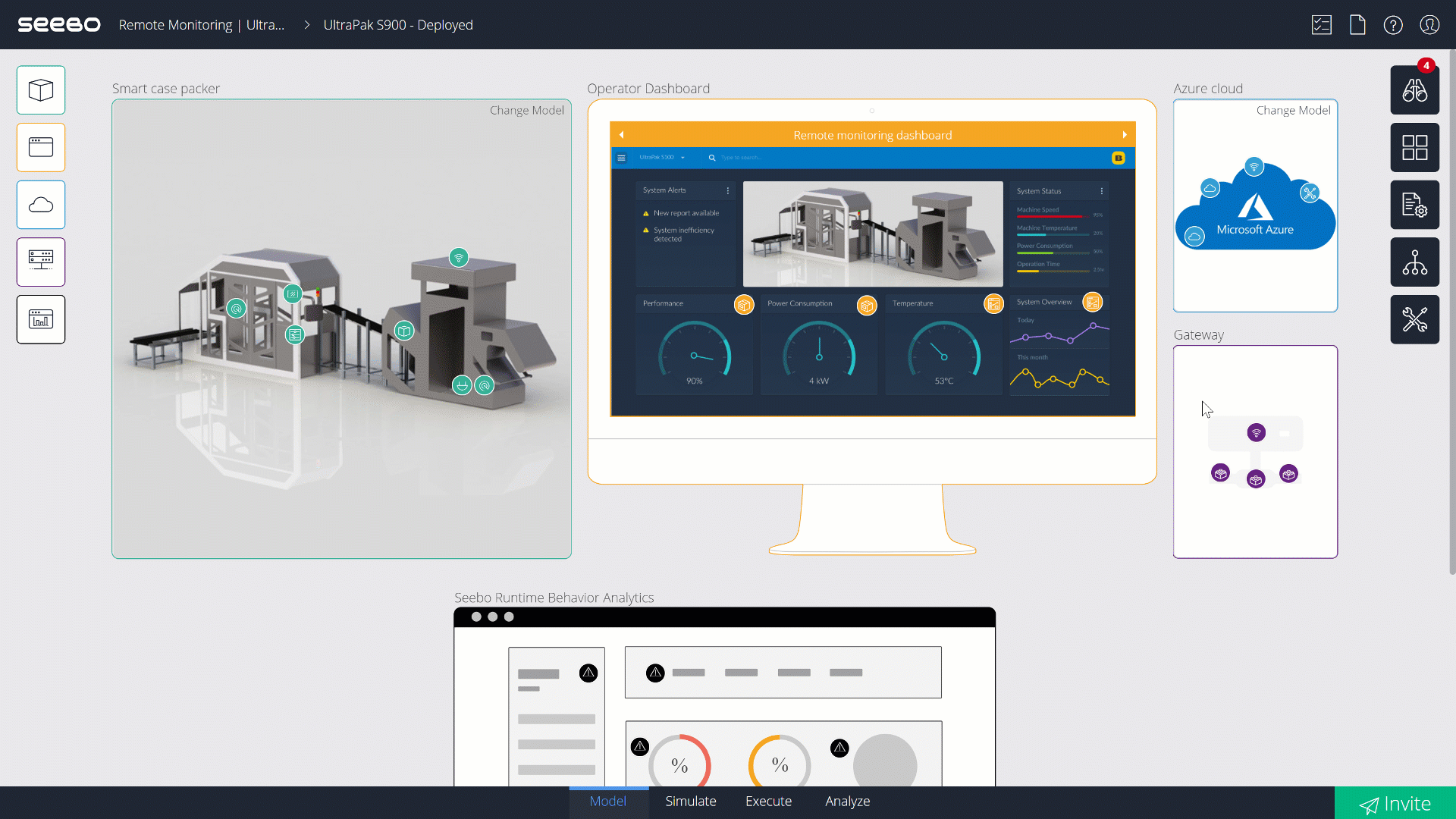 The ability to control and get visibility into operations

at any time, carries powerful business value – not only for manufacturers but for their customers as well. 
When creating this Alerts Center we've aimed to do exactly that.

My role in this feature was creating the Alerts Center experience (both UX &UI) under Seebo's analyze section and integrate this functionality with the existing model section.​​​​​​​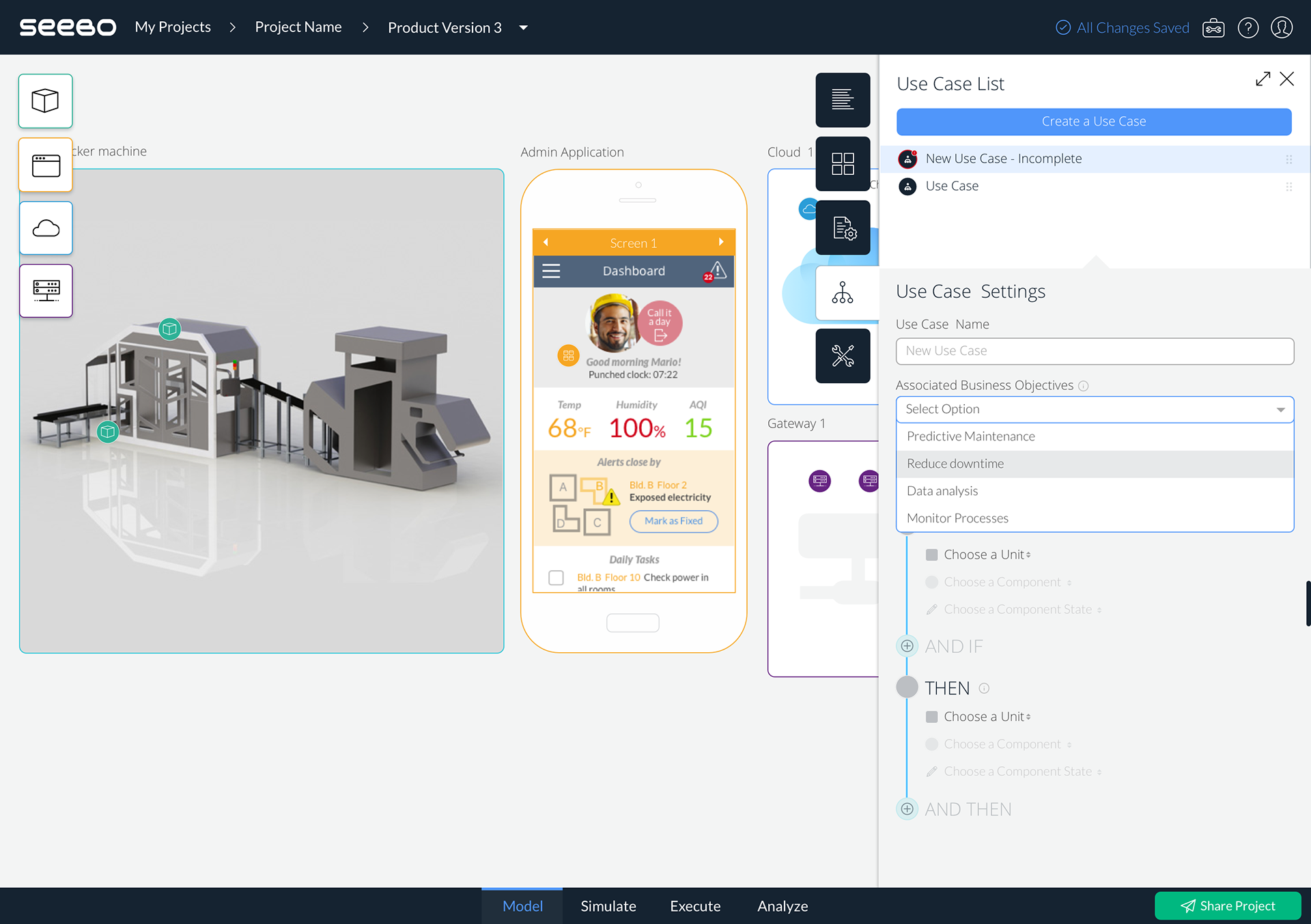 The core of remote condition monitoring lies in smart alerts, derived from machine and equipment-generated data. With alerts, manufacturers get notified in real-time about the efficiency, operational health, and critical issues for their products and production lines.
In addition to improving asset utilization and lifespan, these insights allow companies to make

data-driven decisions for improving their products, reducing maintenance costs, and providing proactive customer service.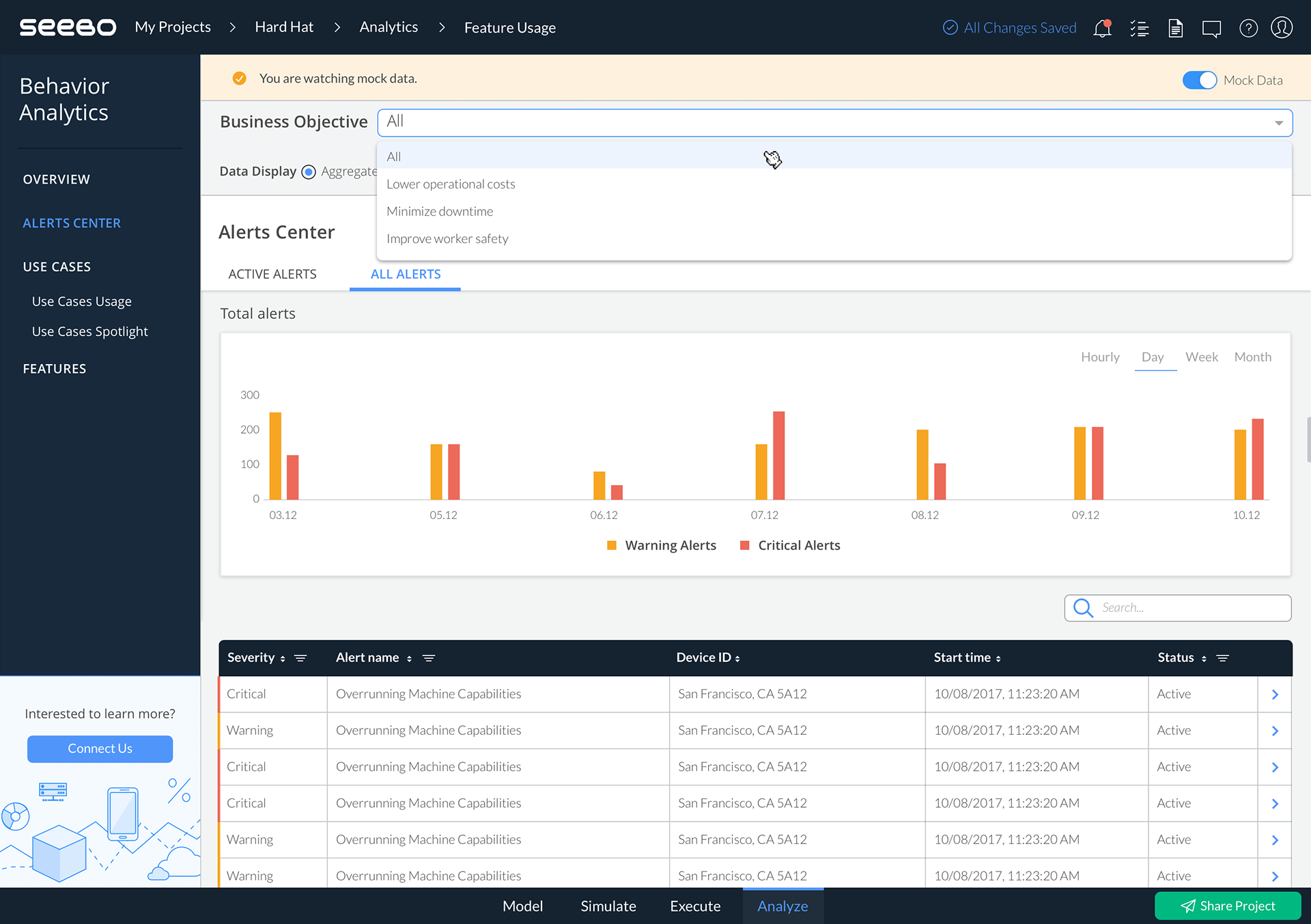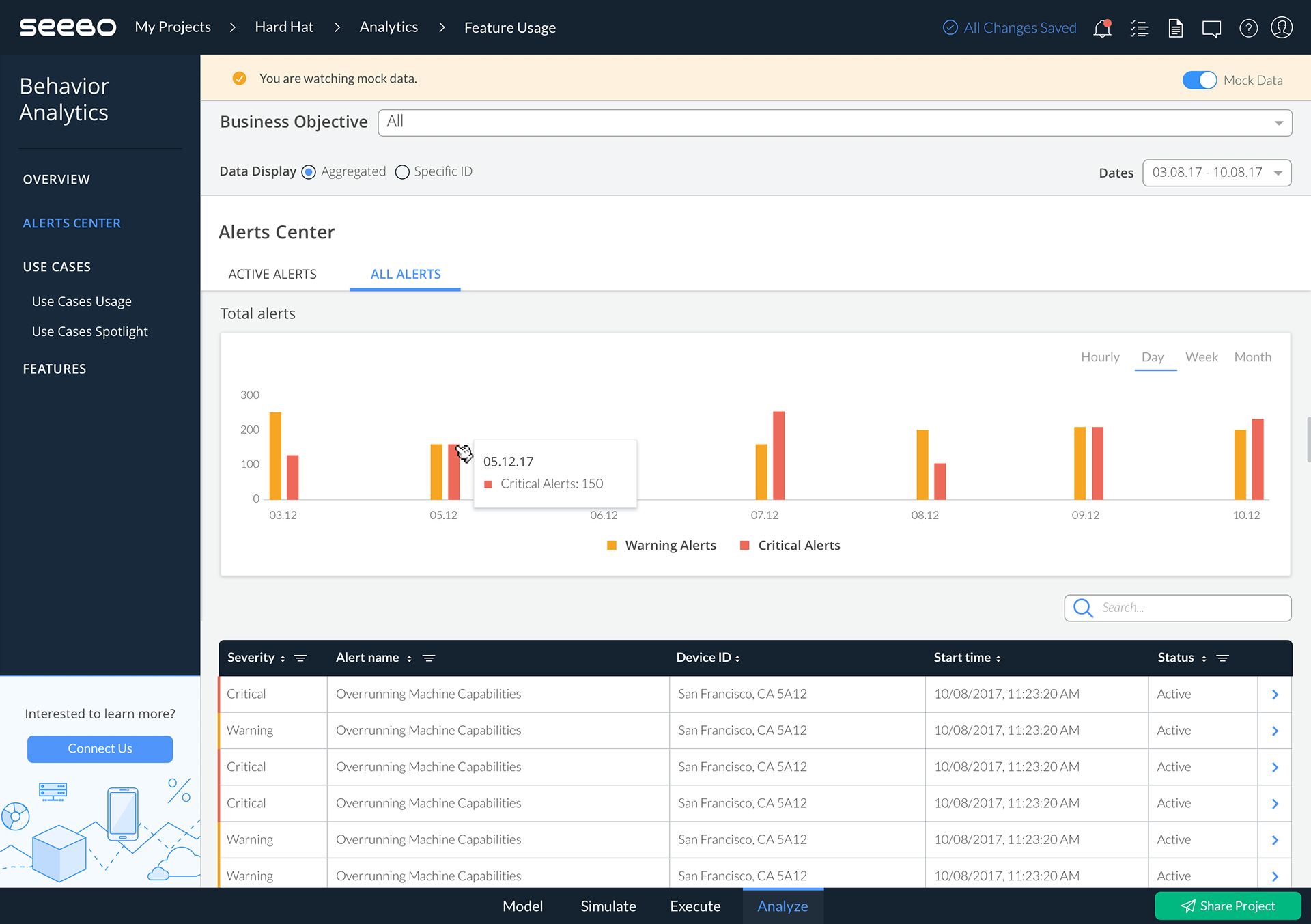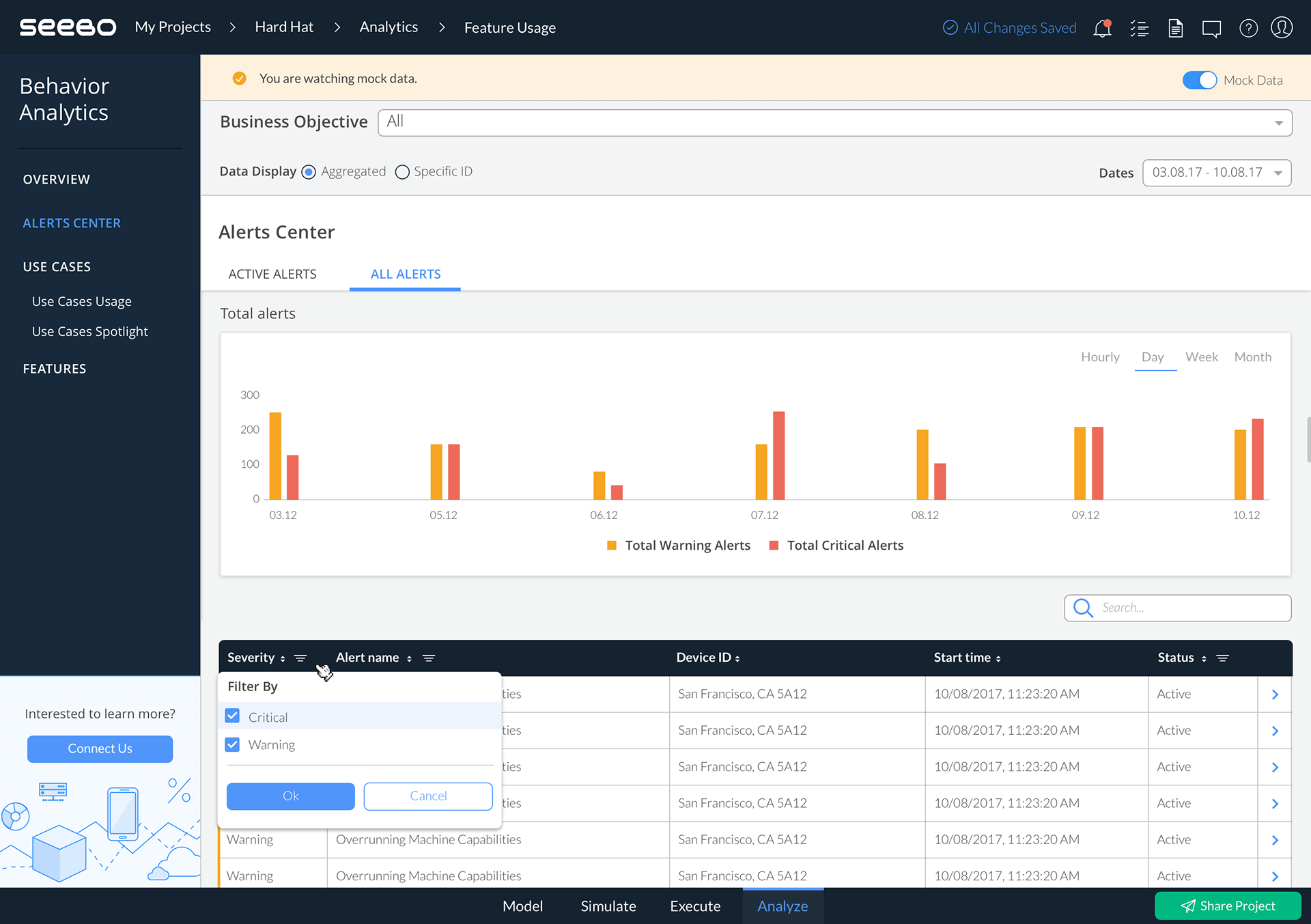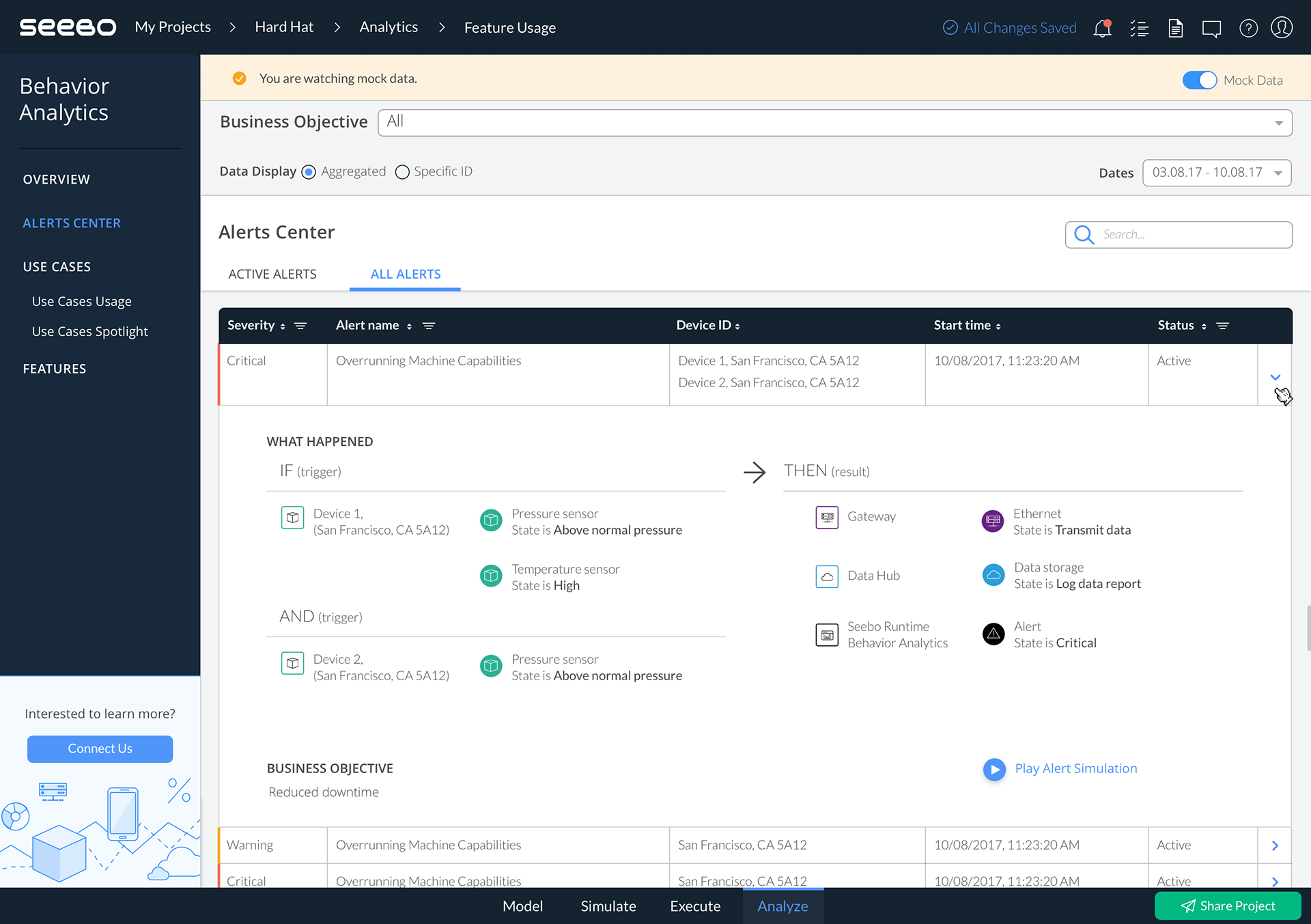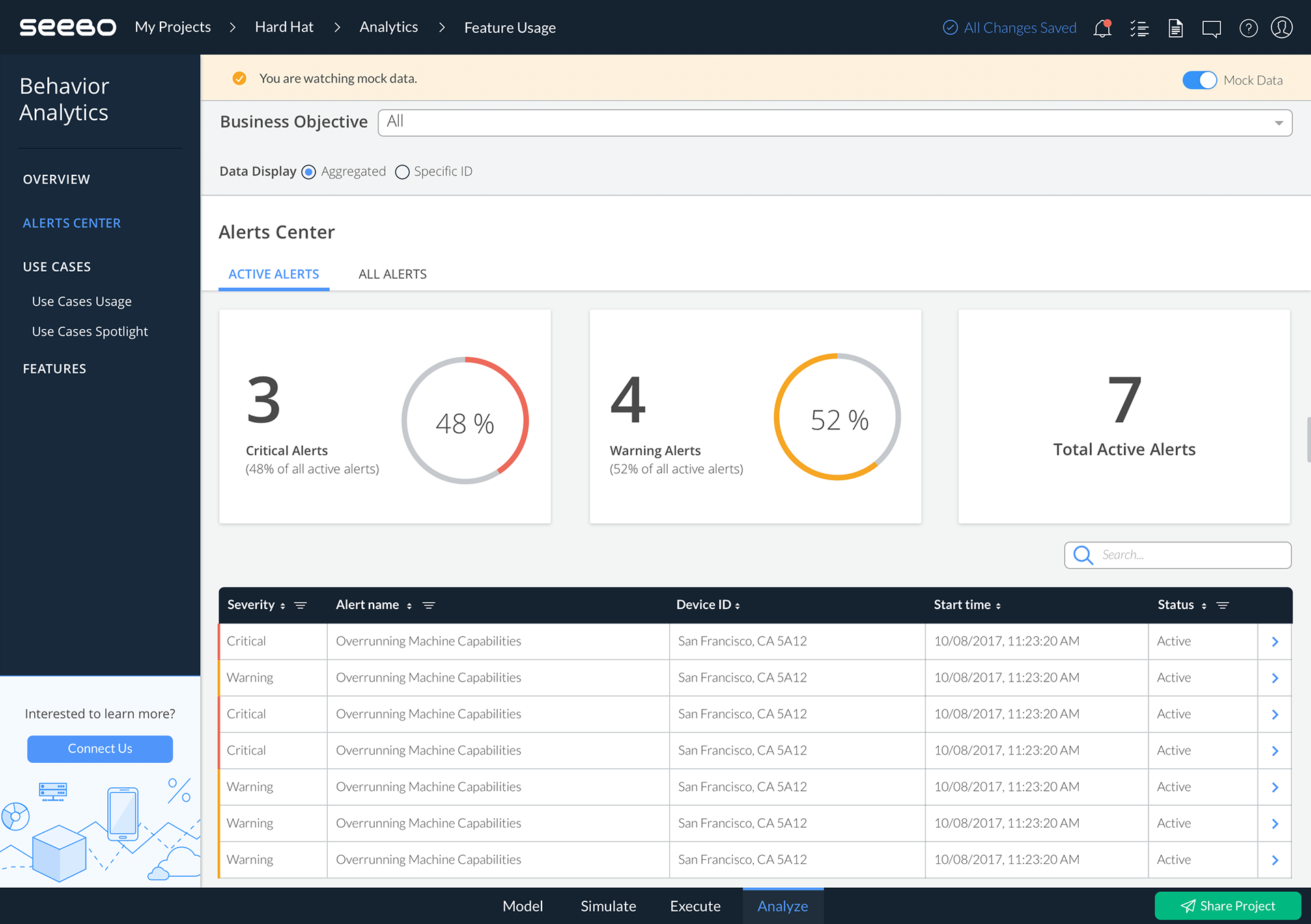 The Seebo IoT platform makes it easy to plan, build and integrate smart products at the lowest cost per unit and fastest time to market, allowing manufacturers to rejuvenate their products and excite today's digital consumers. The platform bridges the gap for manufacturers between the physical and virtual world through a virtualized environment: a smart hardware engine, forecasting tools, development software, simplified integration and marketplaces,
all on one platform. 


Designed while working as a designer at Seebo.